Where there is smoke, there is fire… Keep yourself and your home safe this summer.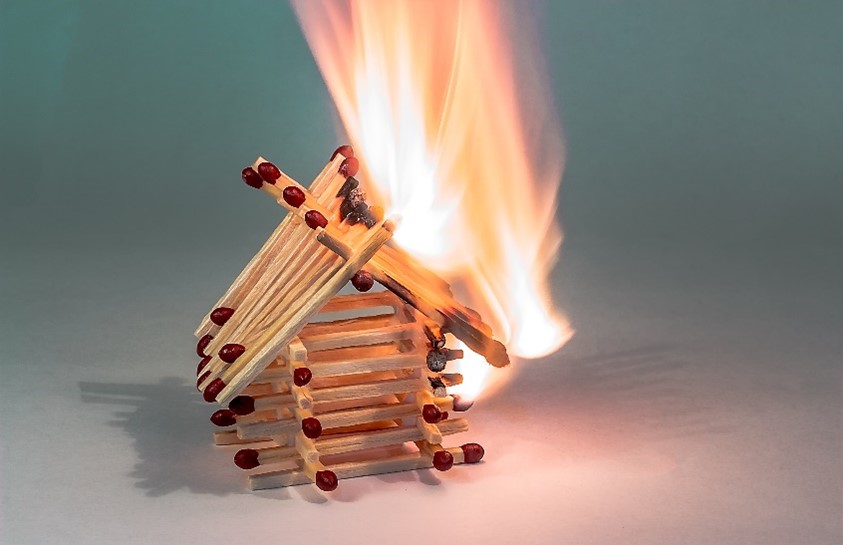 Last August in Chelmsford, Essex, a garden fire that was likely started by a barbecue, quickly spread to nearby conifers, reaching fifteen homes and injuring seven people. Forty people were evacuated from their homes and more than thirty firefighters were brought in to tackle the fire1. These tragic incidences, while thankfully rare, show how easily fires can happen.
If you do choose to hold barbeques or social gatherings which include chimineas, fire pits or bonfires, please follow your insurer's guidelines and stay aware of potential risks, as fire can spread in seconds.
It is not only immediate surroundings that are damaged from fires, but the wider environment including the habitats of wildlife. In Norfolk last year, over 100 acres of nature reserves were destroyed after fires spread2.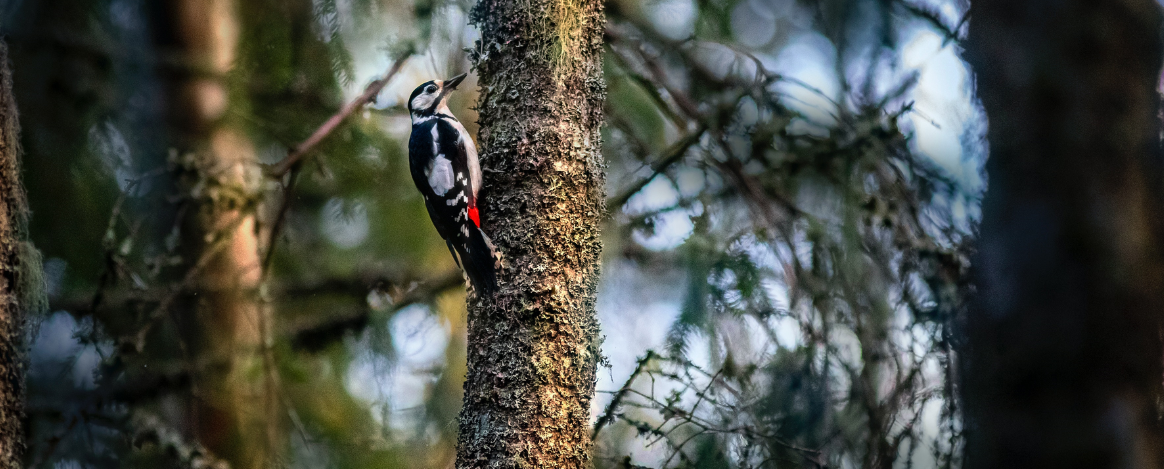 How can a house fire start from the garden?
When you are using a barbeque, chiminea, firepit or bonfire, light it as far from your property as possible. English summers are often wet, interspersed with sunny, dry spells. However, with climate change causing increasingly hot weather in the UK, grass and other types of foliage can often be tinder dry.
If a spark from a bonfire or a hot coal from a barbeque drops on dry grass, fire could quickly spread. Even a light breeze can catch an ember and carry the spark on to a thatched roof or on to dry foliage near your house. If the roof goes up in flames, or the structure itself, which is often made of timber and centuries-old materials, your home and belongings could be destroyed. Worse still, people could be injured or die.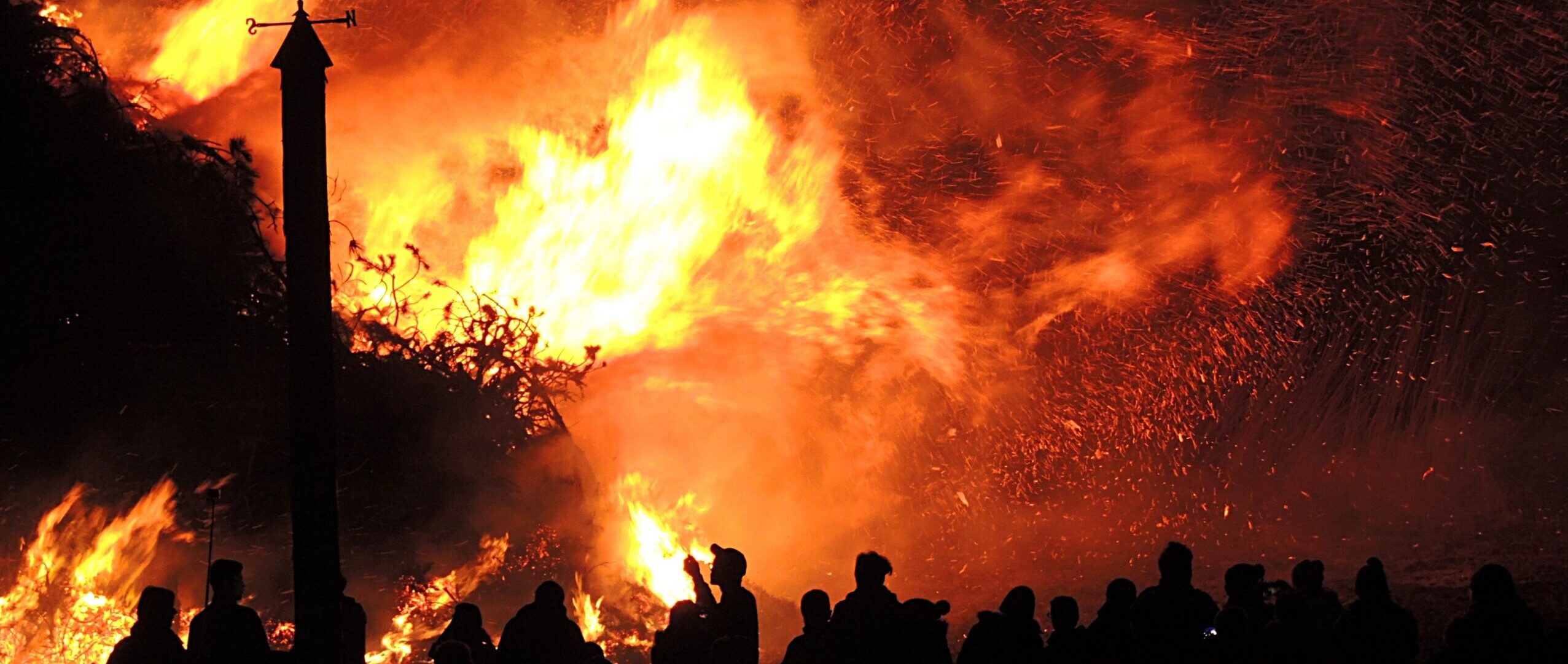 How far should your barbeque, fire pit, chiminea, and bonfire be from your property?
Some insurers ask for fires to be held five metres away from the property, but this can differ between insurance companies. Others state that a bonfire must be located at a distance of at least 100 metres from your home3. If you are not sure what your insurer requires, talk to our team, or check your policy wording.
Why do thatched property insurers have strict guidelines around fires?
Thatch is made to repel and shed water, often making it difficult to extinguish a thatched roof fire. Having a thatched roof doesn't mean your house is more likely to catch fire than a regular house. However, if it does catch fire, the flames could spread very easily and quickly.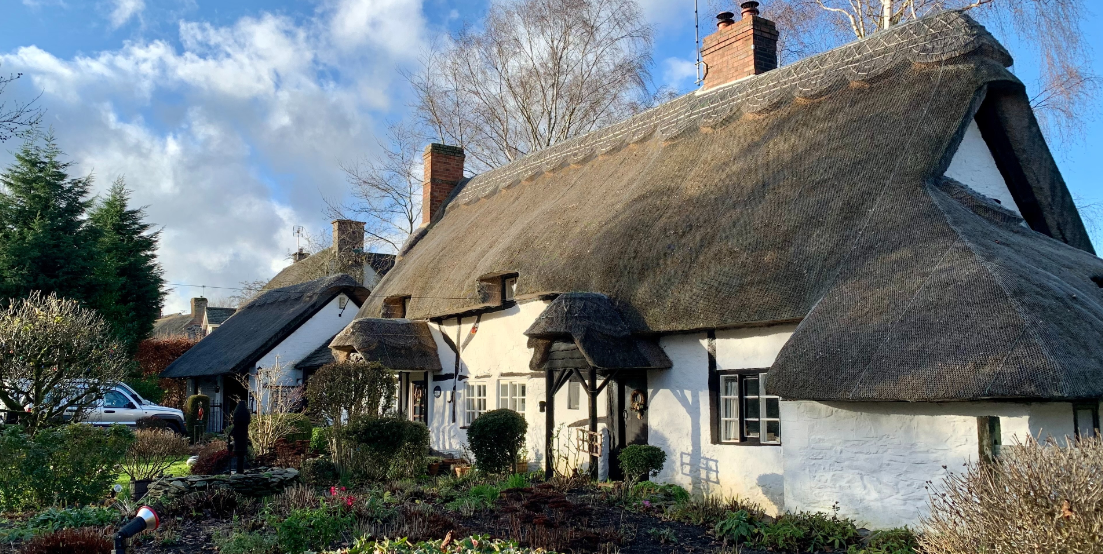 Mitigating the risks of a thatched roof fire
Fire Safety is important when it comes to having any kind of fire in your garden, especially in the summer. Here are a few extra precautions you can take:
Be aware of any garden fires that your neighbours may be having, even if they do not own a thatched property. Just one spark caught on the wind changing direction can cause a full-blown house fire in your own property. Ask your neighbours to hold their fires as far away from your thatched home as possible.
Consider watering your roof to dampen it a little. This could lessen the risk of it catching fire as thatch gets tinder-dry in hot, dry weather.
Don't throw household rubbish on to open fires as this can affect the height of the flames and the way the fire burns.
Do not leave any fire unattended and please make sure it is properly extinguished when you have finished with it.
Gathering round a bonfire on a midsummer's night or holding a barbeque for friends and family often make for wonderful memories. Staying aware of the potential dangers of holding an open fire in any form and following rules could protect you against losing your insurance. It could also save your life.
What matters to you, matters to us
https://www.telegraph.co.uk/news/2022/08/07/uk-weather-avoid-having-barbecues-britons-warned-amid-heatwave/
https://www.theguardian.com/environment/2022/jul/29/disposable-barbecues-must-be-banned-in-england-says-fire-chief
https://www.thatchadvicecentre.co.uk/thatch-fires/thatch-barbecues-and-home-insurance
Lloyd & Whyte Ltd are authorised and regulated by the Financial Conduct Authority. Registered in England No. 03686765.  Registered Office: Affinity House, Bindon Road, Taunton, Somerset, TA2 6AA.  Calls may be recorded for use in quality management, training and customer support.