The post winter guide for your period property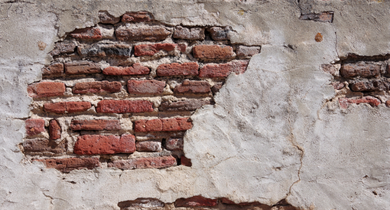 Hasn't it felt like a long winter? This is something we say, despite its yearly three-month time share. It hardly matters now, spring is close by and soon the icy flourishes, knife-edged winds and dark evenings will be gone. Beneath the strengthening sun, earth will warm and daffodils will sprout.
But before you enjoy the coming seasonal change, think, how unkind has winter been to my period property? 
This time of year is ideal for looking around, having a tidy up and assessing matters.
Here's a checklist of things to keep you busy (if you weren't already).
Outside
Roof
Check the roof for heavy mossy growth, because unfortunately moss is undeterred by winter and if thatched check for signs of decay.
How well have the tiles survived the storms?
Use binoculars to see the condition of your chimney stack – it could need repointing or the pot securing.
If you haven't – fit birdcages to chimney pots to prevent birds nesting in them
General exterior 
What's the exterior paintwork like? If there's blistering or peeling it may need re-doing in the warmer (and hopefully drier) weather.
Fish out all those leaves from gutters and gullies and check the state of rainwater goods.
Also clear leaves from the bases of walls to help prevent damp.
Investigate walls for cracks in the brickwork or render to see if anything needs filling in.
Extract cobwebs and other grime from air bricks.
Clean the windows, and have a look at the frames – any splits?
With care, clean outside decorations – such as ornate stonework; use a soft brush first, followed by a stiffer one for more stubborn dirt.
Garden 
Take a tour of your garden in search of winter damage; cracked walls, rotten fencing and luckless plants that haven't survived the cold.
Sweep up your garden paths and clean any decking – because it gets slippery.
Inside
Air walls by giving them breathing space away from furniture, and check for any damp or mould patches.
Fling open your windows and let in as much air as possible – stale air can have a higher moisture content increasing the chance of damp.
Dust – it loves to collect on curtains and blinds; take these down and perhaps give them a thorough dusting outside.
Cast an eye over the pipes for signs of leakage.
Have a peek in the loft space, it's a good place to spot slipped roof tiles and see if any water has trickled in.
Of course you know your own home better than anyone, with its idiosyncrasies and nooks and crannies. So you'll find this list is better as general advice, rather than a comprehensive list of all spring maintenance duties.
We hope it proves beneficial to you. Maybe you could print it and scribble bits off as you go.
At Lloyd & Whyte Heritage we specialise in brokering insurance for thatch and listed properties – tailored cover, for the right price.
Thanks for reading, we hope you enjoy the brighter days.
Find us on Social Media
You can also keep up to date by following us on social media.