Off to the supermarket? Don't forget to wear Granny's pearls!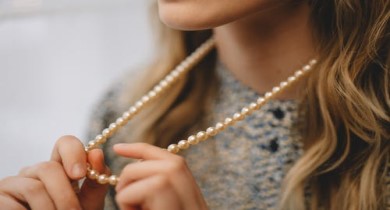 Pearls, made famous by Audrey Hepburn and Jackie Kennedy, seem to fall in and out of favour but if you are fortunate to own a string of pearls, don't be a stickler for fashion – be sure to maintain the condition and value of your heirloom by wearing your string of pearls regularly!
It may seem reckless to adorn yourself with the inherited family jewels whilst doing the weekly shop, but jewellery experts insist that it is essential to frequently wear your pearls in order to keep them in their optimum condition. Pearls, as we know, come from the watery depths of the sea, and experts believe that in order to maintain their condition, they must be kept in a moisture rich environment1. The ideal solution? Keep them in contact with human skin.
Pearls of Wisdom
Last on, first off. Pearls should be the final touch to your outfit. Avoid applying makeup, hairspray, lotion or perfume once your pearls are on.
Store them flat. While it's perfectly acceptable for most necklaces to be hung on a jewellery rack, your pearl strands should not. Store pearl necklaces flat to prevent the silk string from stretching.
Dedicate a space just for your pearls. Soft pearls are prone to scratches, so store them separately in fabric-lined compartments.
Wear your pearls often. Pearls do best in a moist environment, so wearing them frequently keeps them from drying out.2
"Pearls are always appropriate" Jackie Kennedy
You may feel anxious wearing your pearls unless it's a special event but surely it is better to enjoy them as they were intended rather than keep them locked away, potentially losing value as they become dry and brittle?  Annabell Parry, a jewellery and watches specialist for Doerr Dallas Valuations3 insists that 'if they go grimy or orange with age then they will lose value. Wear your pearls to avoid depreciation!"4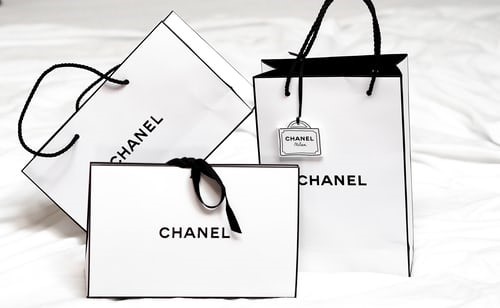 "A woman needs ropes and ropes of pearls" Coco Chanel
If you are fortunate to own a string of pearls along with your other jewellery it is wise to have your jewellery valued every few years. Jewellery isn't easy to replace, and it can be difficult to know the value of an inherited piece, so it is important to get it valued by a reputable jewellery specialist. By its very nature, all jewellery can acquire value over time so it's worth keeping your policy up-to-date by having items revalued every three to five years.  Some insurers have a 'single article limit' which is the most they will pay per item if it becomes lost or stolen. Be reminded that if you fail to specify a particular item it could mean that you are underinsured or in worse case, not insured at all.
Has your jewellery increased in value?
If you haven't had your jewellery valued in recent years or you are concerned about the insurance cover you currently have in place then please do get in touch. We can provide expert and independent guidance as to how you can insure your most treasured pieces in the most flexible and economic manner.