First Time Buyers Guide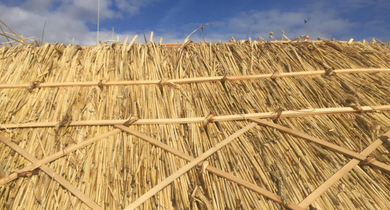 A Thatch Made in Heaven?
Fallen for your dream home and it's thatched? When it comes to buying a thatched property there are 4 key areas to question and consider before you proceed with the sale:
1) THATCH
2) FIRE & CHIMNEY
3) ELECTRICS
4) SECURITY & INSURANCE
Lloyd & Whyte, what matters to you, matters to us.
1.THATCH
How deep is your thatch? And how can you tell?
The benefit of a thatch roof is that it keeps your house very warm. However, the deeper the thatch the more heat it retains and the greater the area in contact with a potential heat source such as the chimney.
Ask a thatcher to examine the current condition of the thatch. In many instances you are unlikely to be able to alter the depth of thatch on your property until you re-thatch but being aware of the depth is crucial from an insurance view.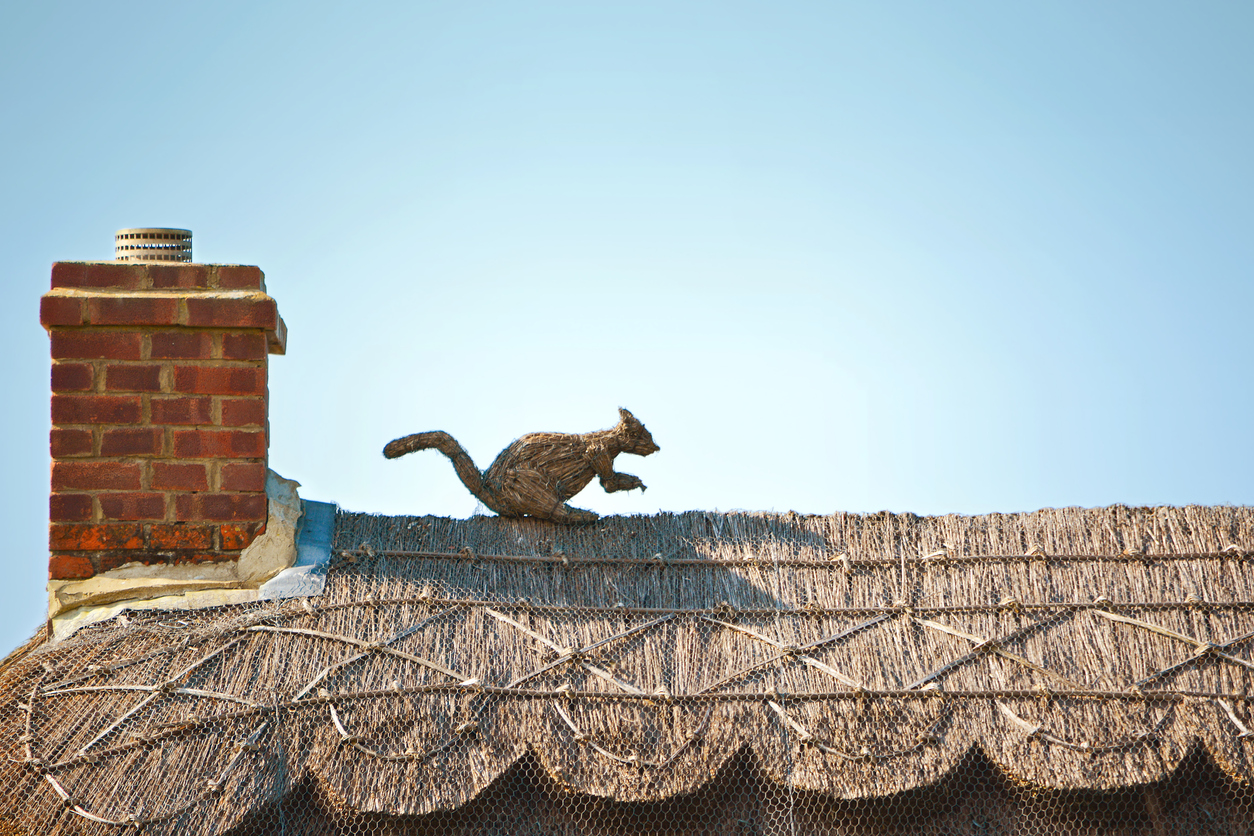 2.FIRE & CHIMNEY
Chimney? Spark arrestor? Bonfire? Fire Extinguishers?
One of the biggest threats to a thatched home is fire. Following these simple tips will help to lower the risk of fire to your new home.
Sweep it! It's a condition of our policies that your chimney is swept at least once a year prior to use. It's common for this to be done at the beginning of autumn before you light your fire for the first time. Your insurer will ask to see the signed certificate from a certified chimney sweep to keep your policy valid.
Height is important! A tall chimney helps extend the time that the fire embers have to cool down before they land on the thatch, therefore reducing the risk of them igniting the thatch. Insurers will ask for the height of your chimney 'above the ridge' or from the nearest point of thatch (if the chimney does not pass through the ridge.) Having a chimney height (including any pots) of at least 1.8 metres will reduce the fire risk of your home – a good thing in the eyes of your insurers!
Hold fire! Before you consider lighting the solid fuel stove in your new house you need to check that your chimney is lined and insulated to HETAS regulations. Due to the age of most thatch properties the mortar used to build the original chimney can deteriorate so a new liner brings the chimney up to modern day safety standards – crucial if using a solid fuel stove.
Strike the match! When your chimney is deemed safe to use be sure to use a thatch-approved firelighter. Fire brigades advise against using newspaper and cardboard to light your fires with because it can fly up the chimney and land on the thatch.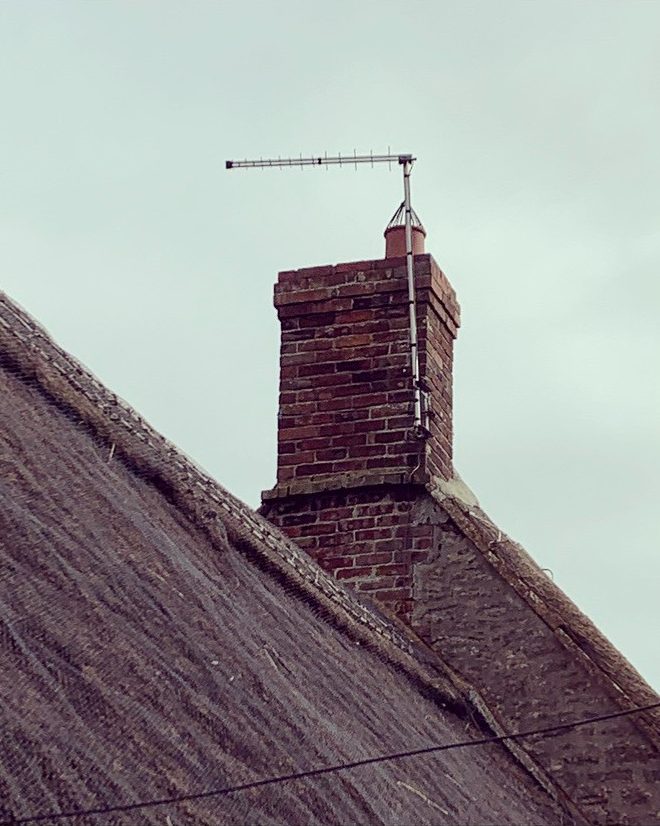 Turn down the heat! Solid fuel stoves are one of the primary causes of fire-related claims in thatched properties. The heat generated in a solid fuel stove is so much hotter than an open fire and the majority of chimneys are not designed to withstand such heat. Did you know that the size of the brick between the chimney and the thatch is only 4 inches thick? You may want to consider affixing a heat monitoring device. For as little as £20 this thermometer will set off an alarm if the chimney temperature is too high.
Smoke alarms and carbon monoxide alarms. Smoke alarms are essential for a quick response to fire and should be tested and vacuumed each month to ensure they are working to their optimum capabilities. Carbon monoxide alarms should also be installed and located in the same room as your solid fuel stove or open fire.
Do you have a spark arrestor? Having a spark arrestor can be good and unfortunately bad. They are great at preventing nesting birds, and preventing sparks escaping from the chimney. However, overtime, they have a tendency to clog with combustible material – not what you want next to the thatch! Spark arrestors aren't easy to clean either so an alternative suggestion is to have a bird guard fitted and to burn an approved solid fuel or seasoned wood to avoid sparks going up the chimney at all.
Fire Safety – Inside your home. Fire blankets are a mandatory piece of kit when living in a thatched home and a necessary condition of our insurance policies. It's also handy to keep a fire extinguisher for added piece of mind.
Fire safety – In your garden. Bonfire, fire pit, BBQ and chiminea: Before you light any of these check your distance from your home.
Many insurance policies recommend that you are a minimum of 50 metres away from your property before even considering lighting any form of fire outside. Have a bucket of water or hosepipe close to hand and do not ever leave the fire unattended. Sadly, it may only take one fly-away spark to land on your thatched roof to cause a fire.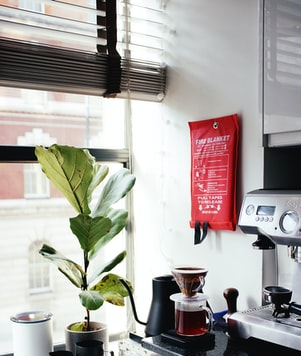 3. ELECTRICS
When was the last electric wiring condition report done?
Electrical Installation Condition Report certificates (EICR) have now become a standard requirement of many thatch home insurers. As a result, fires caused by electrical faults have been significantly reduced.
The EICR is a comprehensive check of the fixed electrical wiring of your new home carried out by an approved electrician and has a validation of up to 10 years. The electrical report will establish the overall safety of the electrics and check whether they are up to the latest accepted standards. Any potential safety issues with the wiring, fuse board, and earthing systems will be examined.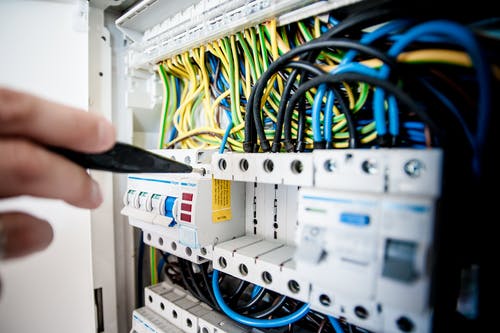 4. SECURITY & INSURANCE
Lights. When considering protecting your home against thieves with security lights be sure to consider the thatch! Many outside lighting systems have halogen bulbs (which generate heat), if these are affixed too close to the overhang of the thatch it is a fire risk! All lights should be at least 1 metre away from the thatch for safety.
Locks. Many thatched properties are listed and therefore many have antiquated keys and leaded windows. Give us a call to discuss the type of locks you have on your doors and windows, often we can accept existing security on listed homes.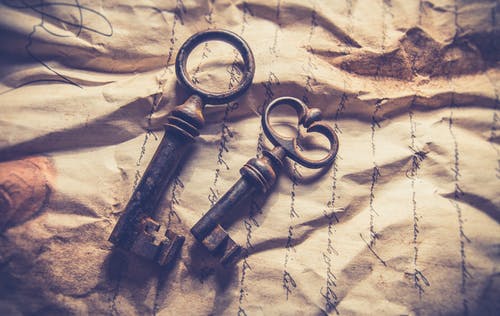 There can be many complexities to insuring your thatched home. The most important thing is to make sure that your insurance policies are set at the correct values.
You may know the market value of your home but that is a very different figure to the cost of re-building your home. Buildings insurance should be set at the level it would cost to completely rebuild your home. Likewise, when considering the value of all of your possessions for contents insurance, you need to assess what it would actually cost to replace everything that you own, not just the big ticket items.

As specialists of thatched and listed homes we are here to make insurance easier for you.
Buying a thatch home?
If you're buying a thatched home for the first time, check out our guide to thatch insurance for everything you need to know about protecting your piece of history.