Did you know that…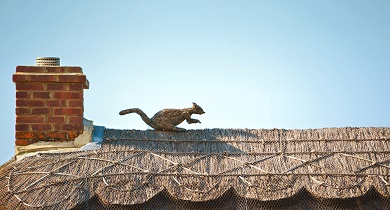 FUN FACT: Thatched animals adorning the ridgeline of many heritage cottages were originally placed there to ward off evil spirits and witches! In more recent years their purpose has been to deter crows and other birds from foraging.
DID YOU KNOW THAT… It can take a thatcher a day to make a thatched animal or finial. Many thatchers have a trademark signature finial and it gives them the opportunity to show off their talents!
WORTH KNOWING… In most cases you do not need planning permission to affix a finial to your thatched roof but it's always worth checking with your local planning authority first.
Be sure to follow us on our new Instagram account lloyd_whyte_heritage it's dedicated to the world of listed and thatched properties and is filled with facts and information for the thatched and listed homeowner.