Can you have an open fire or a wood burning stove in a thatched cottage?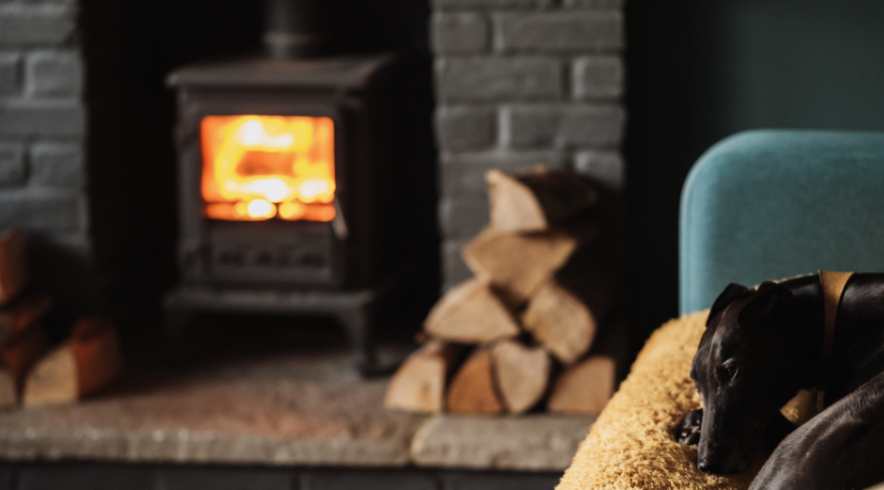 Yes – but be aware of the risks.
What are the problems with a thatched roof?
Let's take the astronomical cost of a thatched roof fire…
When the fire services put out a fire, they will usually soak the whole property from top to bottom. This means you will have to replace the roof, but also the floors, walls, electrics and contents.
Did you know…?
If you had a fire in your thatched property, a rebuild could cost you more than the market value of your house.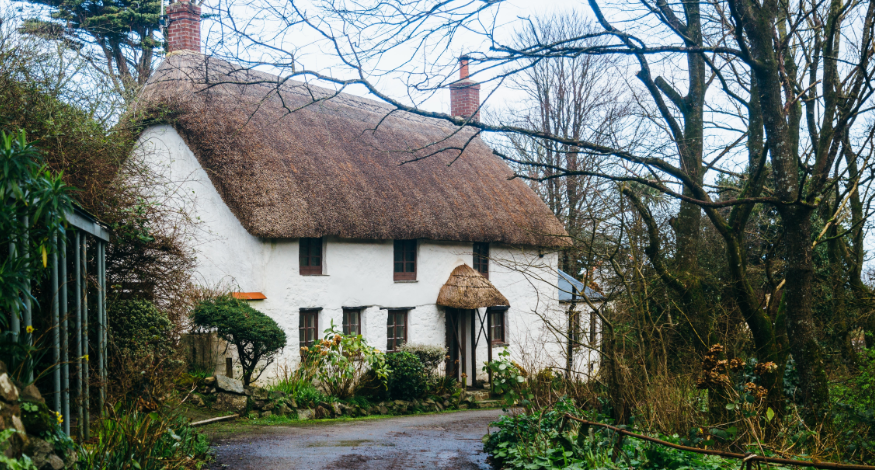 How much?!
Take for example, a 4-bedroom detached thatched house built in the mid-19th century. If it features wattle and daub walls, is located in South West England, and has a market value of £500,000, it would cost over £900,000 to rebuild. If the same type of house in the same location, with timber and brick walls was rebuilt, the cost would be around £530,0001. Both rebuild costs are over the market value of the property.
These figures do raise the roof when thatched homeowners are made aware of them, which is why your home insurance needs to be watertight.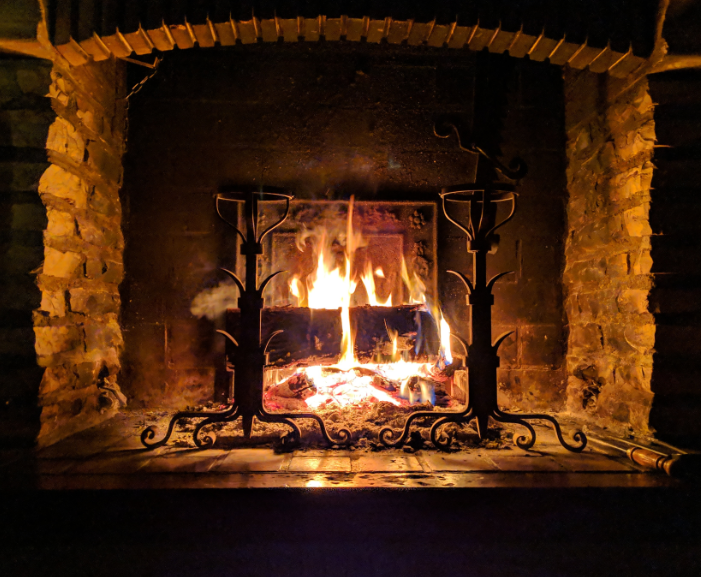 Terraced thatched properties
If you live in a terraced thatched cottage or house, fire can spread throughout all the properties in the terrace. Insurers often turn away from insuring a terraced property, apart from us. We do offer insurance for some thatched terraced houses, subject to the property meeting certain criteria, but we still view some thatched terraces as too high a risk, depending upon the type of thatch, distance to fire brigade etc. We don't want to 'rain on your parade' and we do want you to enjoy cosy log fires, but we advise you take the necessary steps to mitigate the risks around fire. If you don't, your home insurance could be affected, and you could put your home and yourself in danger.
Chimneys
About 95% of thatched roof fires2 are caused by a fault or blockage in the chimney, often linked to a wood burner. It is worth being aware of the following factors below which could affect your safety and your insurance.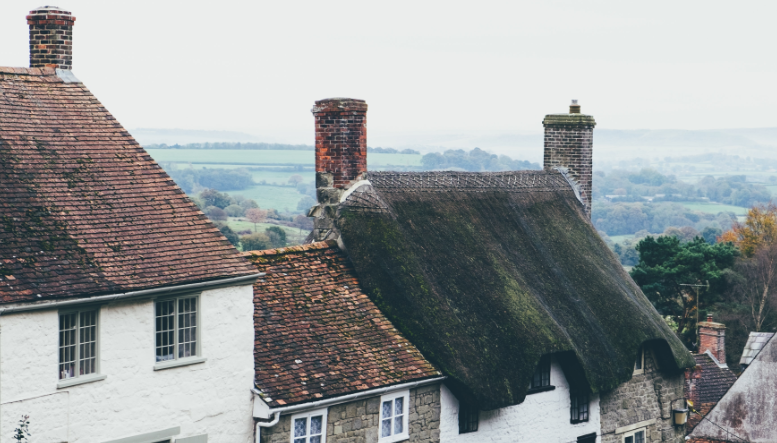 Keep all chimneys in a good state of repair.
Sweep your chimney at least once a year before use and hire a qualified chimney sweep. This is a condition of our policy, and we suggest you keep a copy of the receipt. If you don't remove build-up of soot and tar, there is a heightened risk of chimney fires, and a neglected chimney can also release poisonous gases into your home.
All chimneys linked to solid fuel stoves and boilers must be professionally lined and insulated. This will help reduce heat transfer and flue gas leakage.
Please note: flexible stainless steel is the cheapest and most common chimney liner, but it is not advised for thatched properties. The most effective liners are clay, concrete, pumice and ceramic. You will need to replace the liner every 5 to 10 years, if you use your wood burner regularly throughout the year3.
There is a greater area of thatch in contact with the heat source (the chimney), resulting in a greater potential for heat transfer. Short chimneys are a higher fire risk than taller ones. The ideal height for a chimney is over 1.8 metres above the roof ridge4. Taller chimneys give the hot embers more chance to cool down before they reach the thatch, or miss the thatch altogether
Download our "Your property owner's guide to chimneys" from our website here: https://lloydwhyteheritage.com/thatch-home-insurance/. It's a great source of information for thatched property chimneys and wood fires, and you won't have to register or sign up to access it.
Spark Arrestors
Using spark arrestors is no longer recommended by the Fire Service. This is because the cage structure can trap hot embers, preventing them from ejecting out of the chimney flue5.
Wood burners
While wood burners are wonderful in thatched and older properties, there are certain factors you need to be aware of.
Many thatched and period properties had open fires. The flue gas temperature from an open fire is approximately 200°C, and the flue gas temperature from a wood burner is around 600°C or more. Some chimneys in older properties are not designed for the higher temperatures generated by a wood burner. Heat emitted on the outside of the chimney, where the thatch meets the chimney, can reach 85% of the heat on the inside of the chimney. This can happen within 24 hours6.
Please note: it is advised to burn kiln dried untreated wood in a wood burner. Burning wood collected from woodland, forests and beaches is not advisable.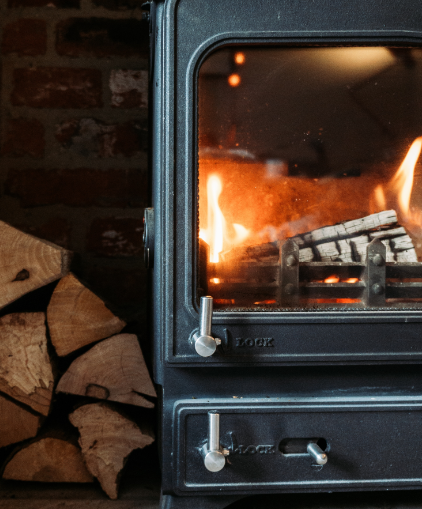 Location. Location. Location.
The nearer your property is to a Fire Service, the more likely your house fire will be extinguished at a faster rate. An insurer will add 'risk points' on to a property which is further away from a fire station.
How do you protect yourself?
There are various 'early prevention systems' you can use to help mitigate the risk and spread of fire.
Install smoke detectors on every floor of your property, including the loft/attic space.
Install specialised alarms, designed to set off an alarm when temperatures around the heat sensor reach a certain level.
Should everyone have a fire extinguisher?
We don't insist on fire extinguishers in your property. Only 52% of people who have used them have been trained in the operation of them7. The Fire Service have stated they prefer people to call the Fire Brigade at the point when a fire breaks out8.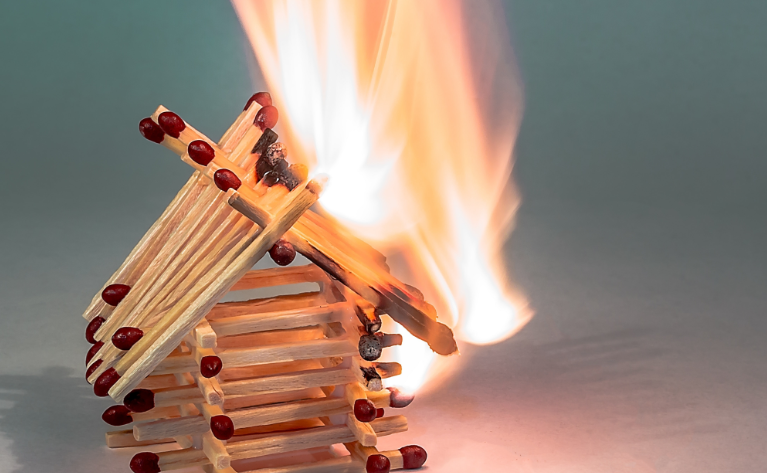 Are thatched properties expensive to insure?
Thatched properties tend to be more expensive to insure compared to standard properties. It may be tempting, especially in economic downturns, to cut as many financial corners as possible. Don't skimp on your home insurance, as underinsurance or inaccurate insurance can present problems, or even invalidate your policy.
When you are informing your insurer about your property's features and structure, we advise you are as accurate as possible. As you may have figured out, if a rebuild cost following a fire can be over the market value of your home, you need your insurance to be up-to-date and all in order.
If you are unsure about your insurance, contact us.
Our team of experts are happy to help with your queries or concerns around protecting your thatched and/or listed home.
Thatch - 01823 250702
Listed - 01787 880338
https://www.rebuildcalculator.com/
https://lloydwhyteheritage.com/thatch-home-insurance/ "Your property owners' guide to chimneys"
"An Introduction to Thatch Property Insurance" – Andrew Sherburne
https://lloydwhyteheritage.com/thatch-home-insurance/ "Your property owners' guide to chimneys"
https://www.onebroker.co.uk/news/chimney-spark-arrestor-do-i-need-one-for-my-thatched-property/#:~:text=Creosote%20and%20soot%20can%20build,believe%20them%20to%20be%20unsafe.
https://lloydwhyteheritage.com/thatch-home-insurance/ "Your property owners' guide to chimneys
https://www.chubbfiresecurity.com/en/uk/news/news-article/new-survey-reveals-93–fires-extinguished-by-portable-fire-extinguishers.html#:~:text=Perhaps%20most%20surprising%20of%20all,used%2093%25%20of%20the%20time.
An Introduction to Thatch Property Insurance" – Andrew Sherburne
Lloyd & Whyte Ltd are authorised and regulated by the Financial Conduct Authority. Registered in England No. 03686765.  Registered Office: Affinity House, Bindon Road, Taunton, Somerset, TA2 6AA.  Calls may be recorded for use in quality management, training and customer support.